What's New
System fields on the Default Form - We now include the Created (date and time), Created By User, Updated (date and time), and Last User - fields on a Default Form at the bottom.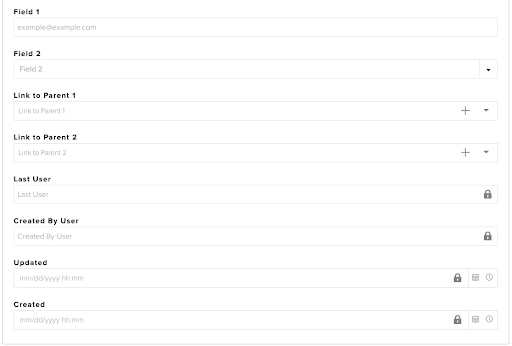 In the Filter Builder, the "Add Conditional Group" button now displays above the list of fields, improving discoverability and ease of use.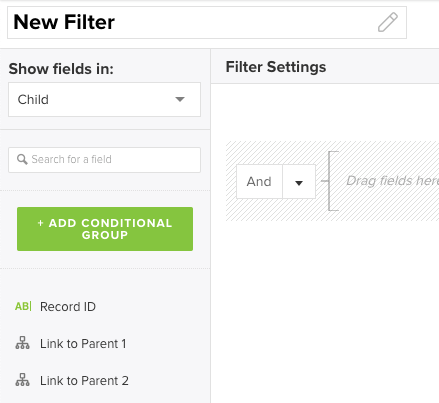 In the Role Designer, if you try to add a user who is already in another role, the error message will tell you which role that person has been assigned to.

What's Fixed
When a quick filter was applied to an aggregate view, a drill down list of records did not update until the browser page was refreshed.

Conditional formatting rules applied to a relationship field weren't copying over when creating a new view.

Limited users who applied the quick filter for a relationship field in a view didn't always see the selected relationship value (it would blank out) even though the view filtered properly.

When a child table had several relationships to the same parent table, incorrect parent images sometimes displayed in the child view. Now the correct images will display.

Users intermittently experienced errors when trying to open or upload images and documents

Under some circumstances, a quick filter would duplicate conditions. We've fixed this so that conditions will remain unique as the user intends.

The Import Wizard showed "xC2" instead of the correct icon for a paragraph field.

In the Formula Editor of the Table Builder, pressing the tab key would insert the characters "xE2" instead of an expected tab character.

Integrations and Microservices has been removed from the User Dropdown menu for App Admins and Limited Users.

There were some situations when App Script constants for a relationship (Link To Parent) field didn't work. This is fixed.
Coming Soon to our customers in a GOV, HIPAA, or Private Environment!