Mobile FAQs and Tips
The TrackVia mobile app is available on all iOS devices and Android devices! Here are some common questions about our mobile app.
Does the mobile app cost anything?
The TrackVia mobile app is free for download on both iOS and Android platforms. The only thing you need is a TrackVia account to access your data, and signing in is the same as on the web!

Can the mobile app be used to set up my application?
The mobile app does not have the ability to build tables, views, forms, etc.; these still need to be created through the web. Once saved, the changes will automatically cascade to all mobile users.
Does the camera from my device work with the app?
It does! The TrackVia mobile app can utilize your mobile device's camera for taking pictures, scanning bar codes, and capturing signatures.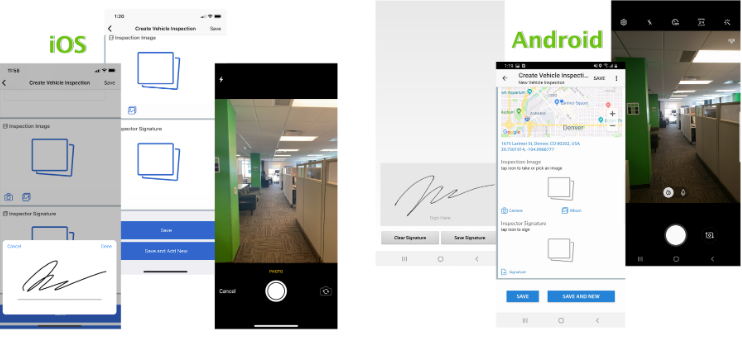 Does TrackVia work with barcodes?
Both bar codes and QR codes are supported by our app! Once the bar code is scanned, TrackVia will translate the value into a field in the table.
For instance, if you receive a new asset with a bar-coded serial number, you can tap into the field for serial number on your device, and then scan the bar code. The value will populate into TrackVia and can be saved. You can also scan a bar code to initiate a search when in a grid view.

A bar code icon will be seen on mobile forms next to these field types:
Single line

Relational fields


Numbers

TrackVia User Fields (iOS)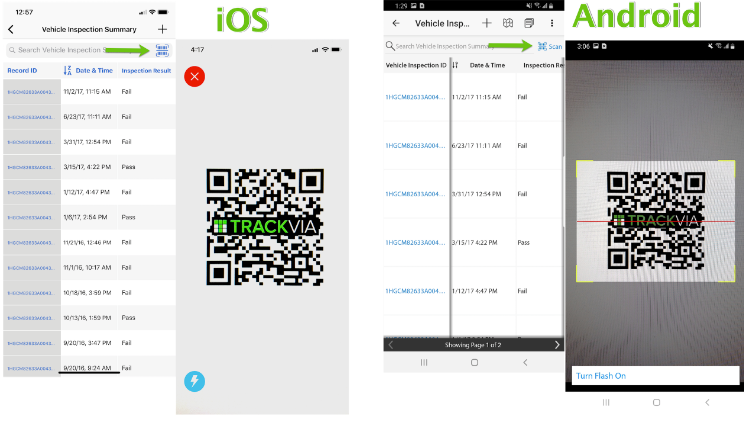 These are the bar codes that can be scanned:
UPC-E
Code39
Code39Mod43
EAN-13
EAN-8
Code93
Code128
PDF417 (iOS only)
QRCode
Aztec (iOS only)
Note: While we support the listed bar code types in our software, we recommend ensuring your mobile device has a high quality camera capable of reading the bar codes (5.0MP or higher).
Can I see child records on mobile?
Yes! Child records can be seen by selecting the desired parent record. On the bottom of your form, you can tap the link to add a new child record or you can tap to open the view for linked child records.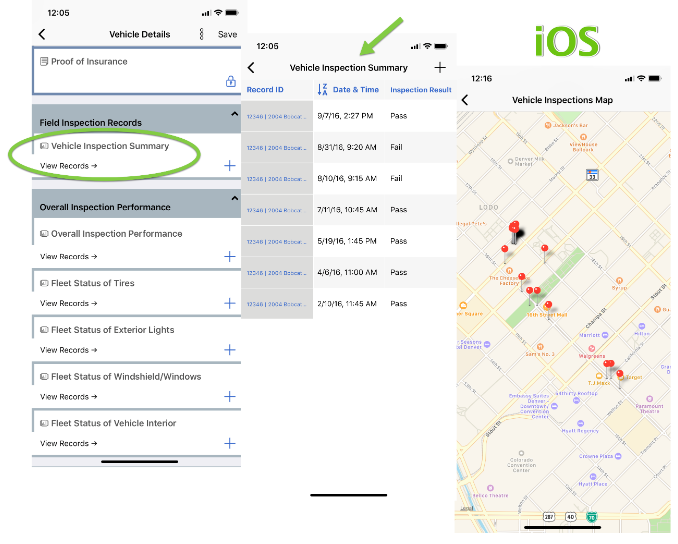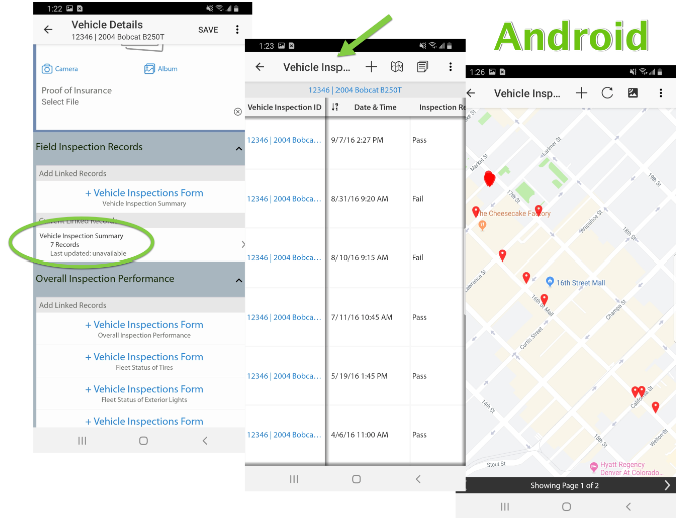 What about charts and graphs?
Mobile devices support your most common charts and graphs from the full web site. You also have the option to print, zoom in and out, and view all the records for most charts and graphs. Currently, the most commonly used chart and graph types are:

Bar

Column
Pie
Area
Line
Stepped
Combo


How do you navigate between dashboards?

The dashboard that opens when accessing the account on a mobile device will be the same as the primary dashboard online. (Dashboards are organized in the roles of the app). Dashboards can be found on the top of the page for both iOS and Android devices. Selecting the desired dashboard is as easy as clicking on the dashboard tab!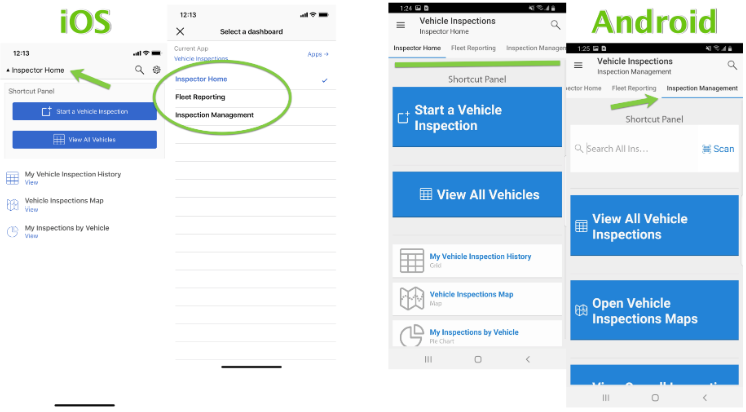 How do you navigate between apps?

Most accounts will have multiple apps and navigating between them is important for any user on the go. Similar to dashboards, whichever app is starred as the preferred app online will open first when accessing the account on a mobile device. You can navigate to a new application from the upper right corner for iOS devices or the upper left corner on Android devices.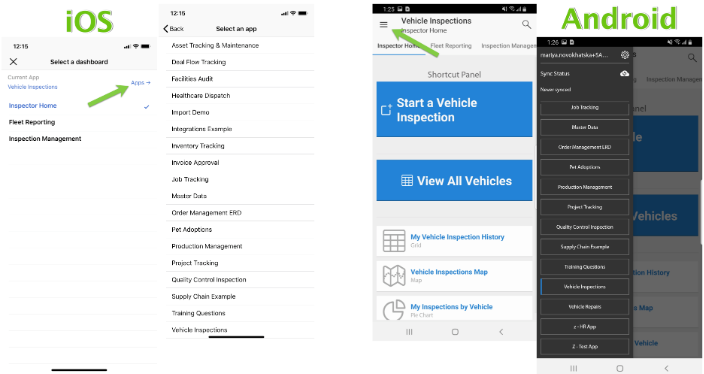 What other "cool" things can you do with the app?
Use your mobile device for:
Voice memos (iOS only)
Annotate any picture and even draw on it! (iOS only)
Attach documents to a record from Dropbox or other cloud services
Tap to call! Any phone number can be tapped in a form or grid view to start a phone call.
Email addresses can be tapped to start an email
Maximize Your Mobile Workflow:
Know your workflow. Here are some things to keep in mind to really streamline TrackVia on mobile:
Establish which app in the account is preferred. By using the star icon on the web, we can select which app opens when accessing the account.

Dashboard organization can be critical. The order in which dashboards are listed are determined in each role and will be reflected accordingly in the mobile app to make navigation fast and easy.

Decide which elements you will need on a dashboard for quick access when working in the field.