What's New
New to Grids!
Expandable Text Display
Do you ever find yourself wanting to read all of the information displayed in a field on a grid but can only see the first few characters?
Tired of opening the form to see all of the information for that field?
We were too!
Introduction Expandable Text Display
On a grid, tap and hold on a field to see all of the text in that field. The text will display at the bottom of the screen.
On the first launch of a grid view, a quick tutorial is displayed.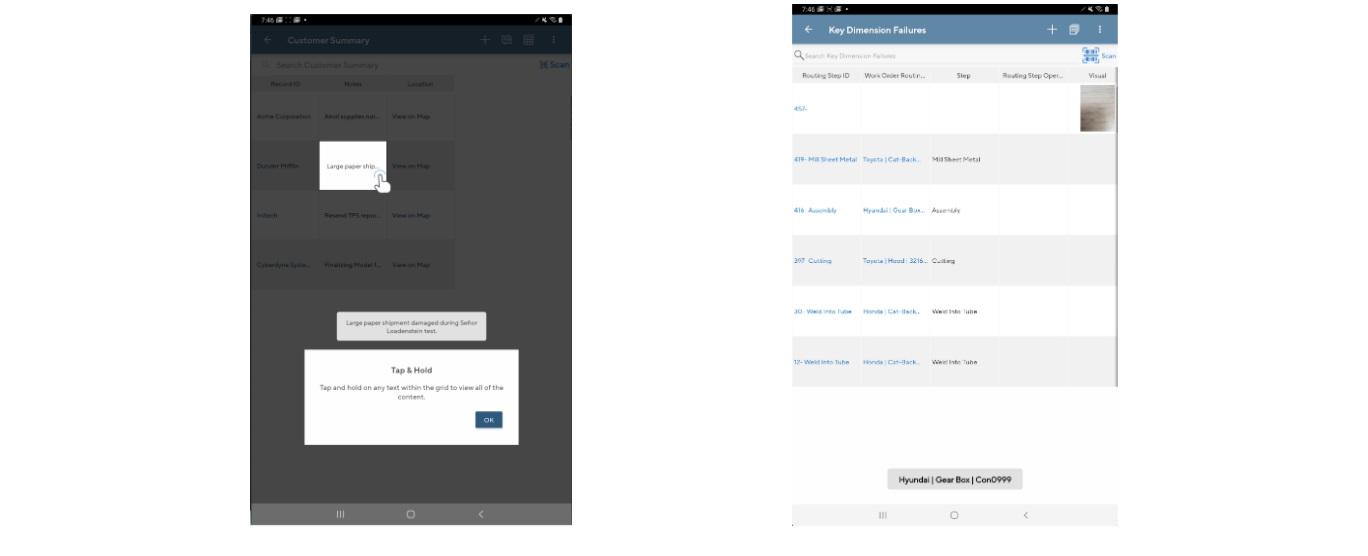 Introducing Help Hub
Missed an in-app tutorial? Want to review how something in the app works? Visit the new Help Hub for more information.