How to use Quick Filters
Quick Filters allow users to further refine a collection of records in a specific view. Whether users need to make a quick list of open projects or filter an existing report by an Account Rep, quick filters make this an easy process. They are available to all TrackVia plans and all user types.

Using Quick Filters
1. From a view, click the Filter link found towards the top right corner of the page.
2. Next, choose the field you wish to filter by.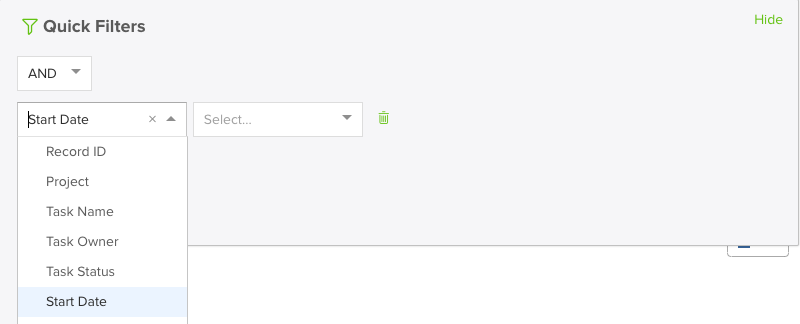 3. Next, define the parameters of the filter. The parameter options will differ based on the type of field selected.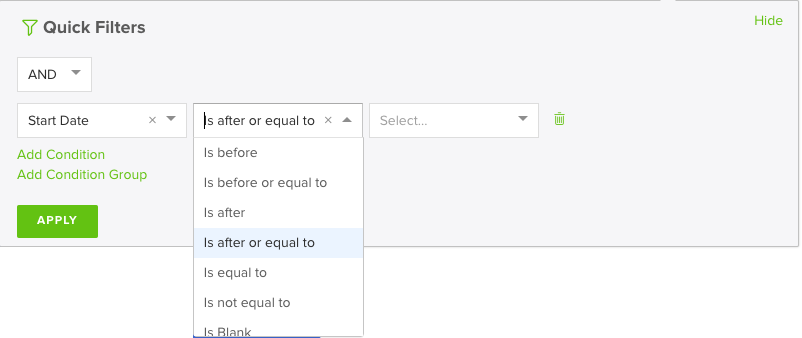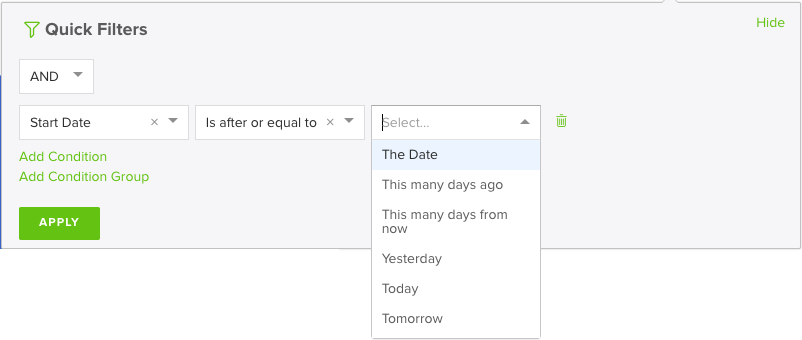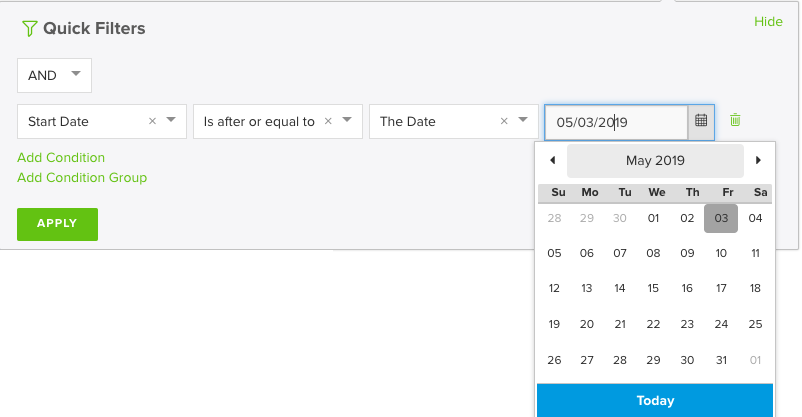 4. Click Apply to apply your filter and close the dialog box. This view will update to only show records that meet the terms of your filter.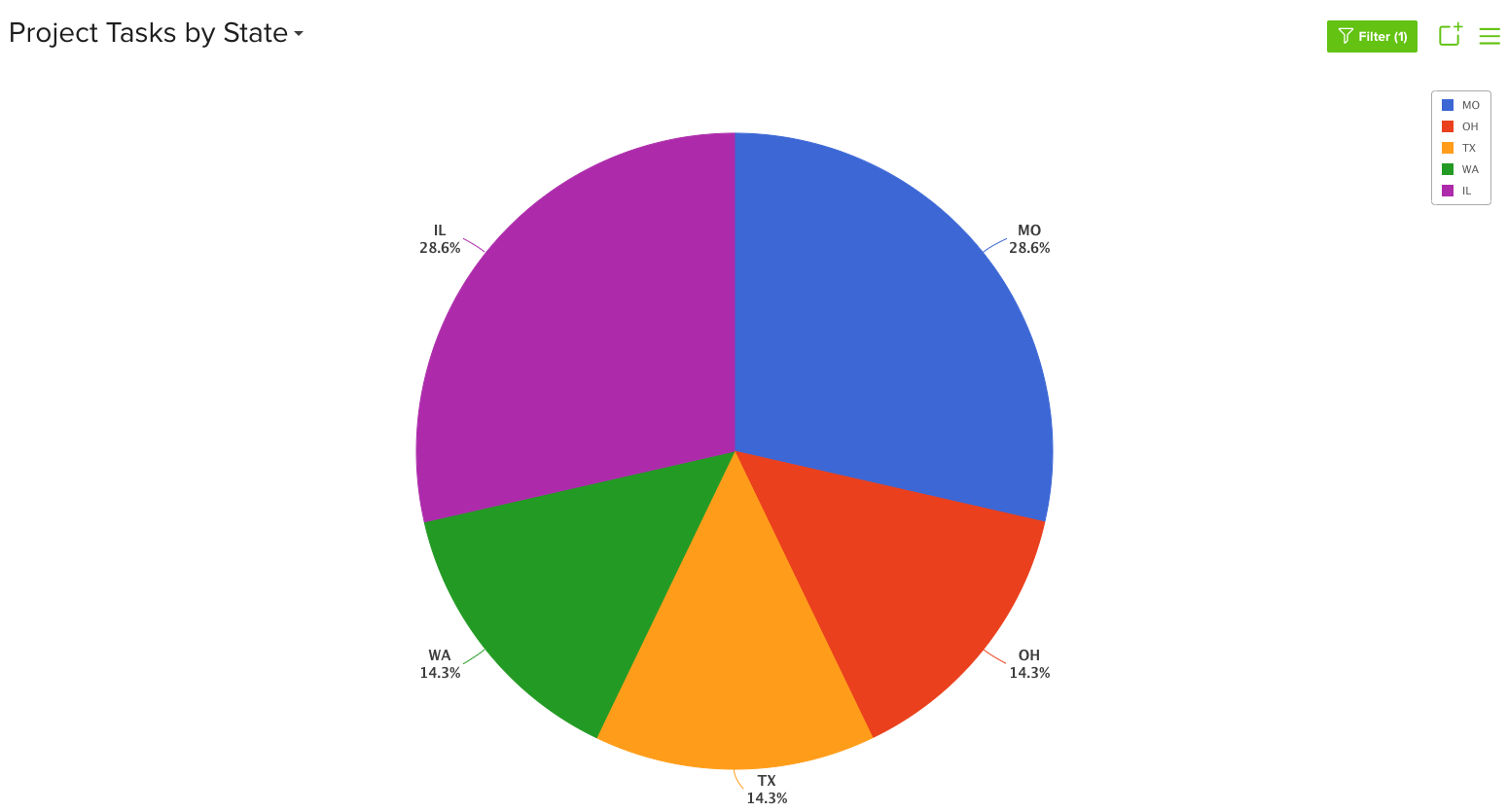 5. Click the Filter button again to edit or remove your filter. Additional filter conditions or condition groups can be added to the Quick Filter using AND/OR logic.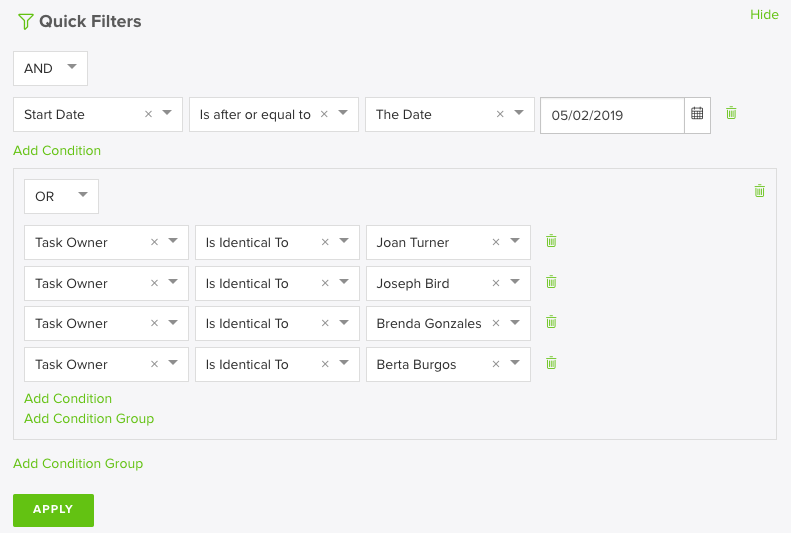 6. To remove quick filters, click the Trash Can icon next to any given filter condition and click Apply

Note:
Quick filters are specific to the current logged-in user and do not change the integrity of the view for other users accessing it at the same time. TrackVia will remember the filters until you clear them or leave the application. If you wish to filter a view and save it for future use, an Admin will need to create the view and grant access to limited users via their specific role.
Related Articles
How to create views
How to interact with views
How to create a filter