What's New
Us humans are visual creatures. It is easier for us to process information with a visual aid than without. For this reason, a Kanban style board is the perfect tool to help your teams instantly "see" and understand every part of a project. TrackVia Lanes views are a great way to visualize your records and maximize efficiency in managing your workflow. Lane views are useful for displaying a business process that involves more than one department, has many stages, or steps to go through in order to be completed. It's also perfect for managing an agile workflow.

Your favorite Kanban style TrackVia view, Lanes, has been given some much needed performance improvements under the covers, as well as a fresh new look!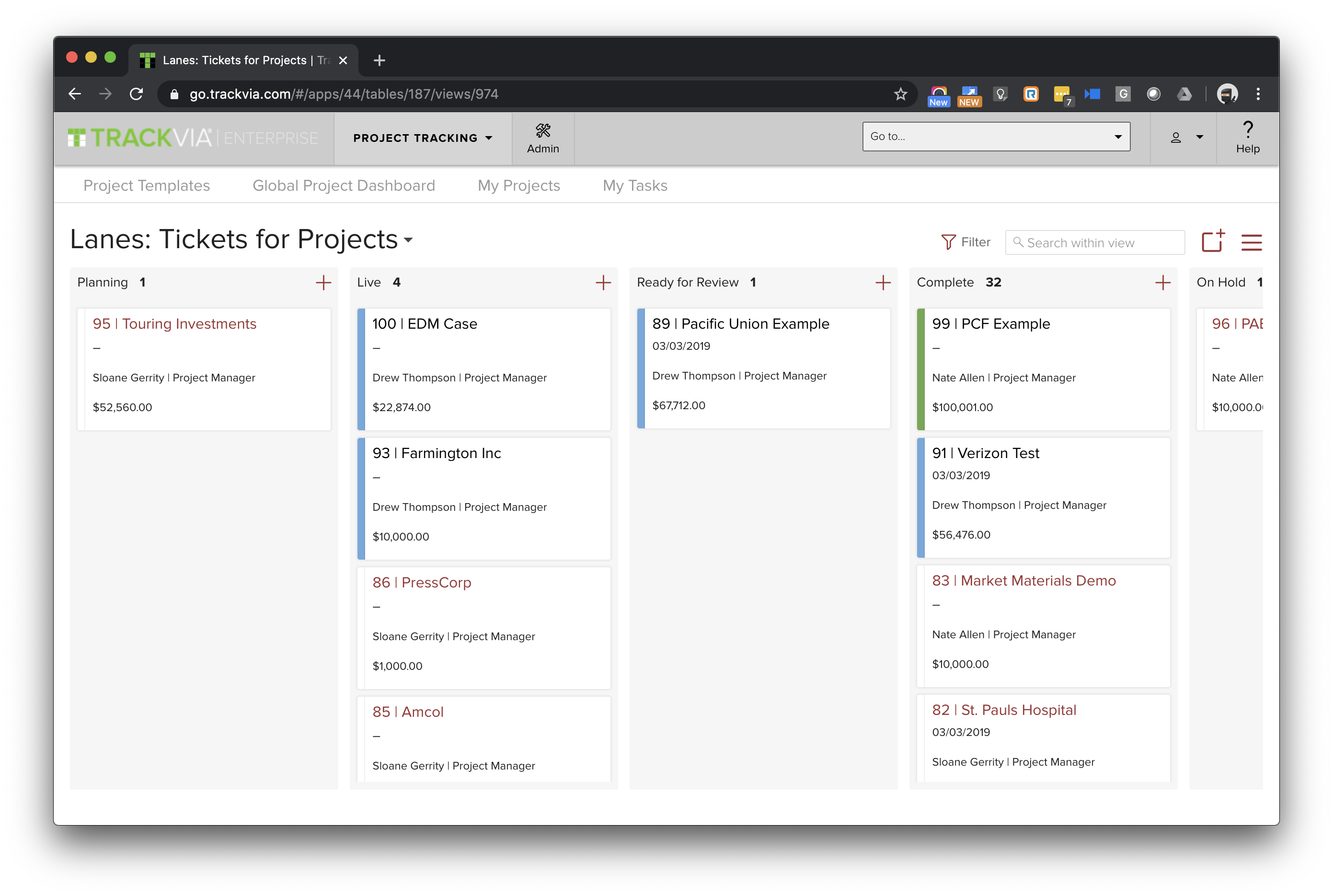 The Details
The Lanes view has been completely re-written from scratch to provide faster performance, greater stability and a fresh new user interface. All of the functionality you have come to expect from a Lanes view still exists:
You can create Lanes from a dropdown field OR a relationship field on your table

You can add up to 3 different data points on your card (in addition to the Record ID)

You can custom sort your cards or sort them by the underlying view

You can apply a view filter to your Lanes view.

You can apply conditional formatting to your view.
Lanes are great for surfacing up when there is missing data. in the example above, you can quickly see those projects where the "Project Approval Date" is missing - represented by a dashed line "--"

Additionally, Lane "cards" have an updated and great look! The primary difference you'll notice is that when applying Conditional Formatting colors, the card color now only applies to the side bar, and not the whole card. When setting up your conditional formatting rules, you'll also see a preview of what the card style looks like, per the example below.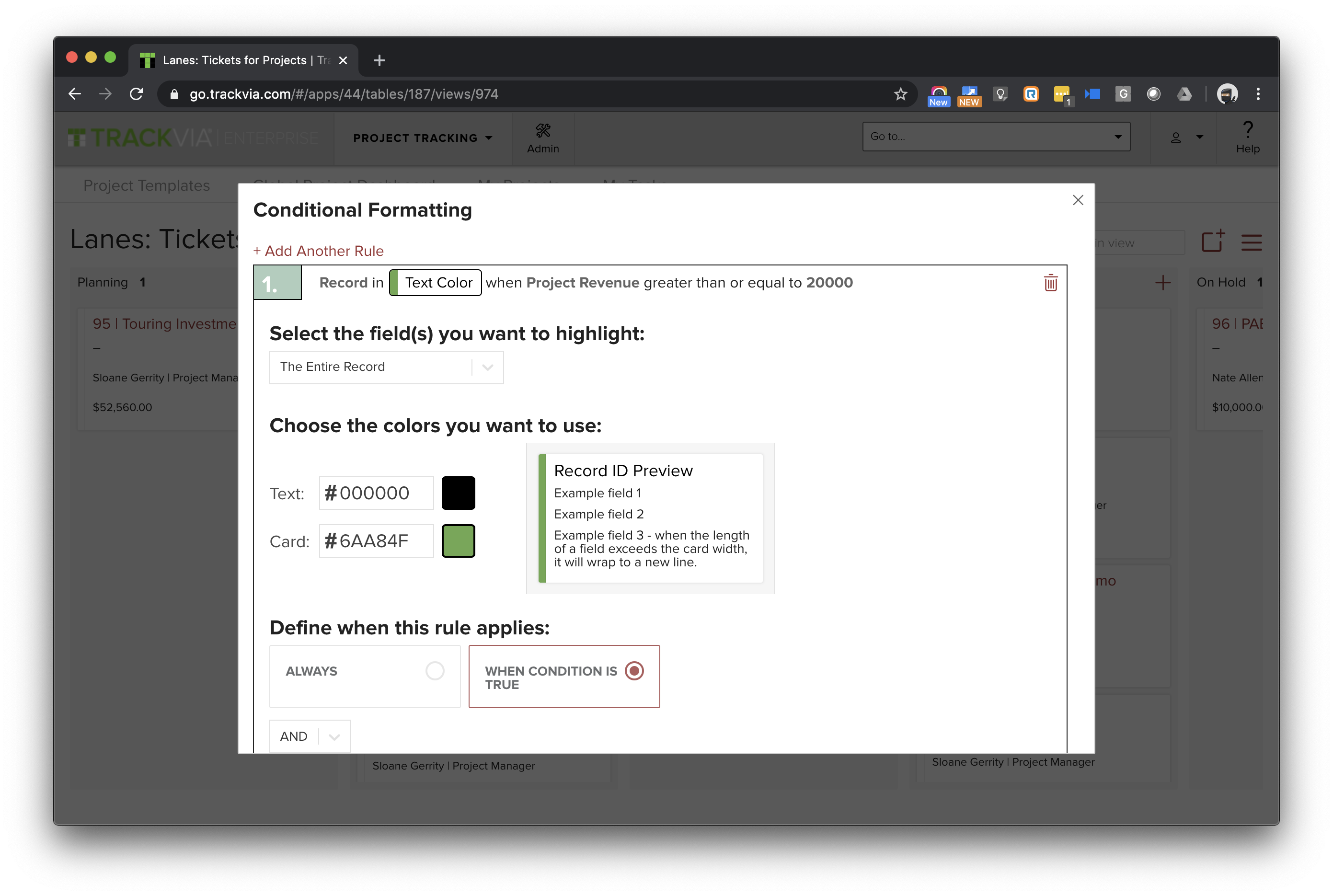 For help in creating a Lanes view, check out our knowledge base article here, or contact our friendly support team!