What's New
We love hearing feedback from our customers. When you told us in our last survey that you wanted a more modern design to the product, we took that to heart and looked critically at our user interface. With your help, we realized that, while we've added a ton of new capabilities and made TrackVia into one of the most powerful and easiest to use low code solutions out there, we haven't made very many meaningful updates to how it looks and feels in quite some time. With an eye on UI best practices, an ear full of your feedback and a touch of modern design, we're very excited to launch our first release (of several) of our new look! Here are some of the key things in this release.

Dashboards
We've completely revamped our dashboards with a brand new look and feel. It's still the same dashboards you've built and love, just with a more modern design that makes the user experience more intuitive and similar to that of using your favorite consumer application. A bit of whitespace, more consistent usage of typography and button states, better application of themes, updated menus and clearer separation of content will make it easy for your end users to get their jobs done (plus it just looks beautiful!).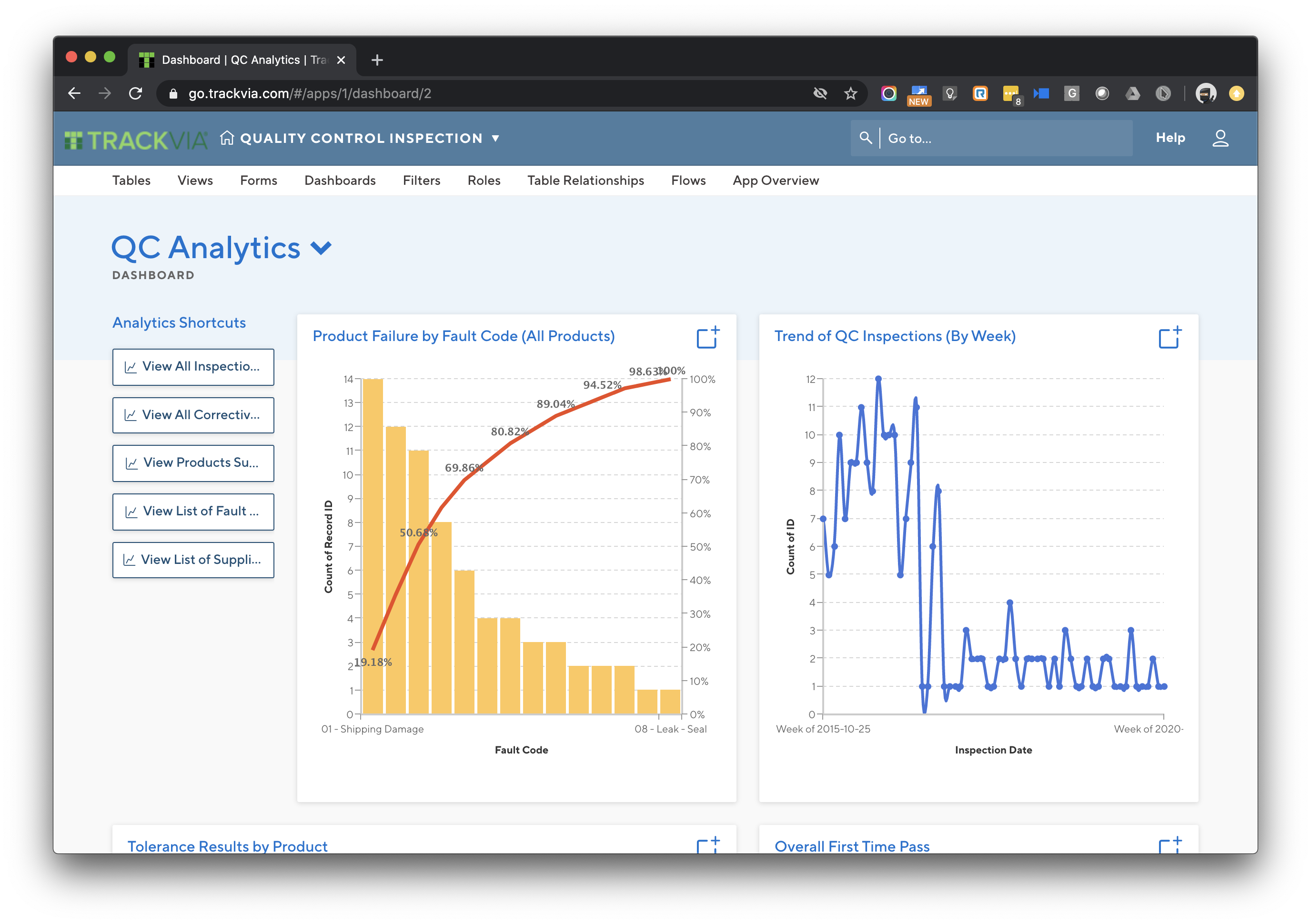 There are two minor functional changes (and only two):
First, if you are an Admin or Super Admin, your admin menu will now always show so you have quick access to managing your resources. Thanks for the feedback on that!



Second, we've changed how you navigate to your dashboards — instead of getting lost in our previous tabbed dashboard navigation, your users will know exactly what dashboard they are on and can quickly click to navigate to another dashboard. In the above example, clicking on "QC Analytics" will display a dropdown with all of the user's available dashboards.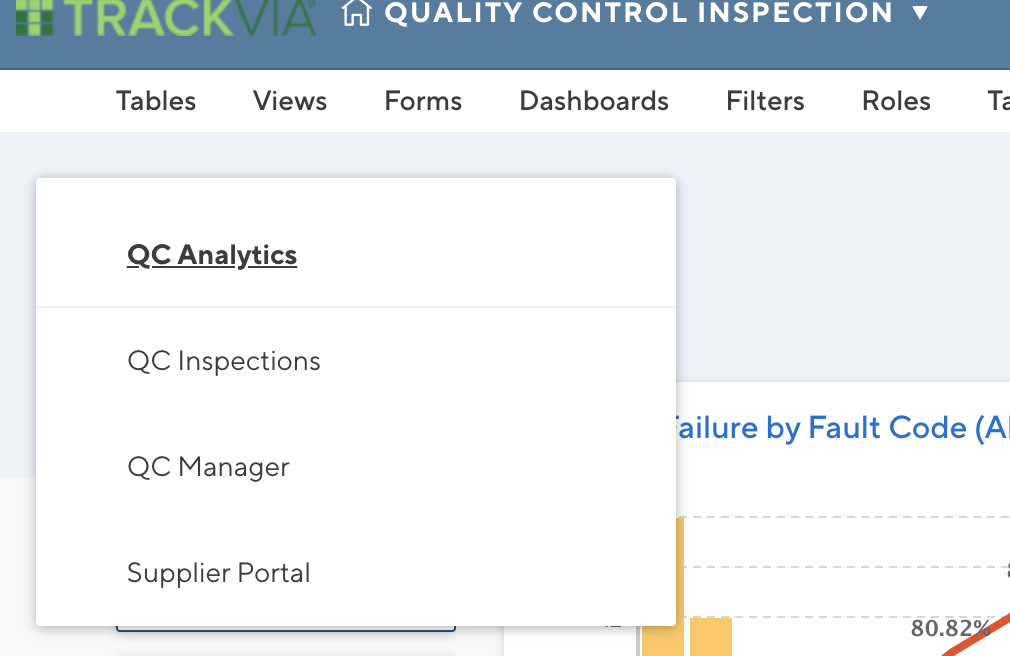 Building a dashboard hasn't changed; you'll still have the same experience you rely on today.

Grid Views
We've added some great new capabilities to Grid Views. First, we've added a touch of space between each row, both in grid views on dashboards and stand-alone grids. Then, we added zebra stripping, or that alternative white / grey lines that you often find in your favorite spreadsheet. This will help your users more easily scan data and not get lost in many rows. Next, we slightly modified the order of the Filter / Sort / Search buttons (It's now Search / Filter / Sort, left to right). Last, we applied our new font and a bit of modern best practices to things like shadow, elevation and line colors.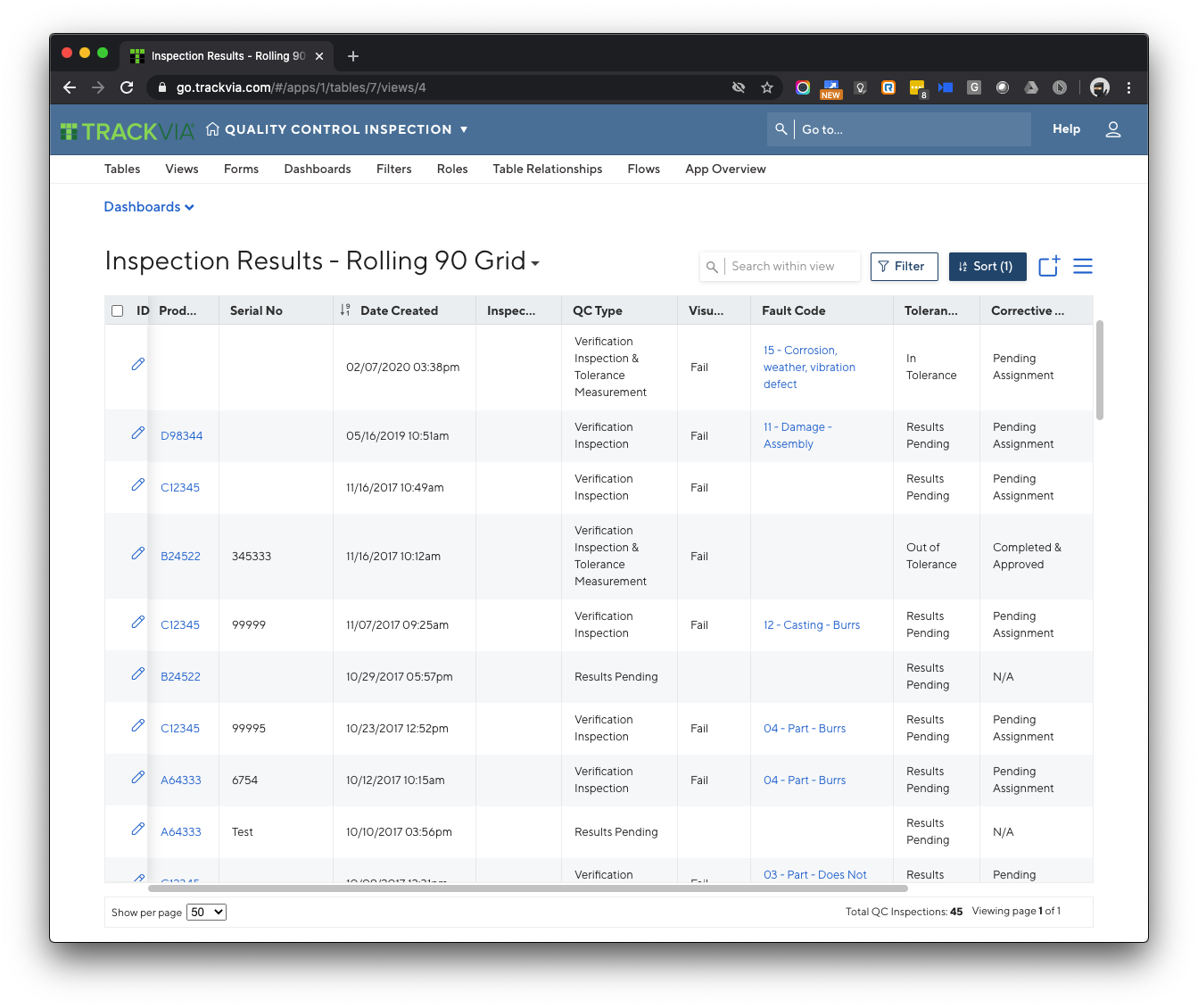 Building a grid view hasn't changed; you'll still have the same experience you rely on today.

Sweating the Small Stuff
You'll probably notice some more subtle changes the more that you use the updated TrackVia. Here are some of the things that are a little smaller in scope, but we heard will be impactful.

Shortcut Panels
Shortcut panels have been updated with new button styles, a new style for search inputs and subtler distinction from other panels on the dashboard.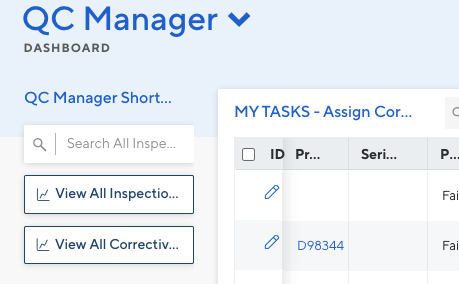 Menus
Admin and user menus (like App Selector, Go-To Search, Help & Profile) have all been updated with a new look and new typography. Admin menus have also been updated with a new button style, hover styles and search on nearly all of them.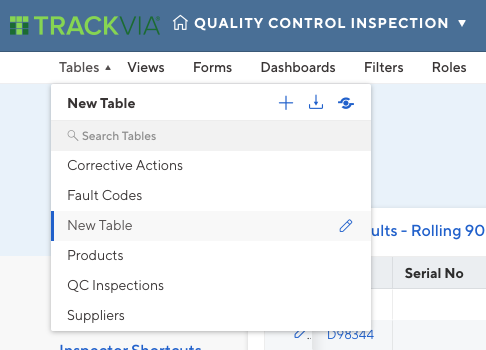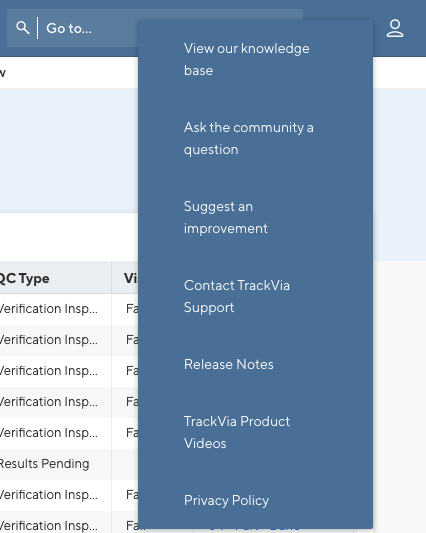 Skeleton Views
When you're loading a dashboard or view, you may now see a grey representation of the content in that screen while it's loading. This is called a skeleton view. Skeleton views serve the same purpose as activity or loading indicators, but they provide a better user experience, as they provide more information to the users, such as the screen's general layout and where the data will be presented.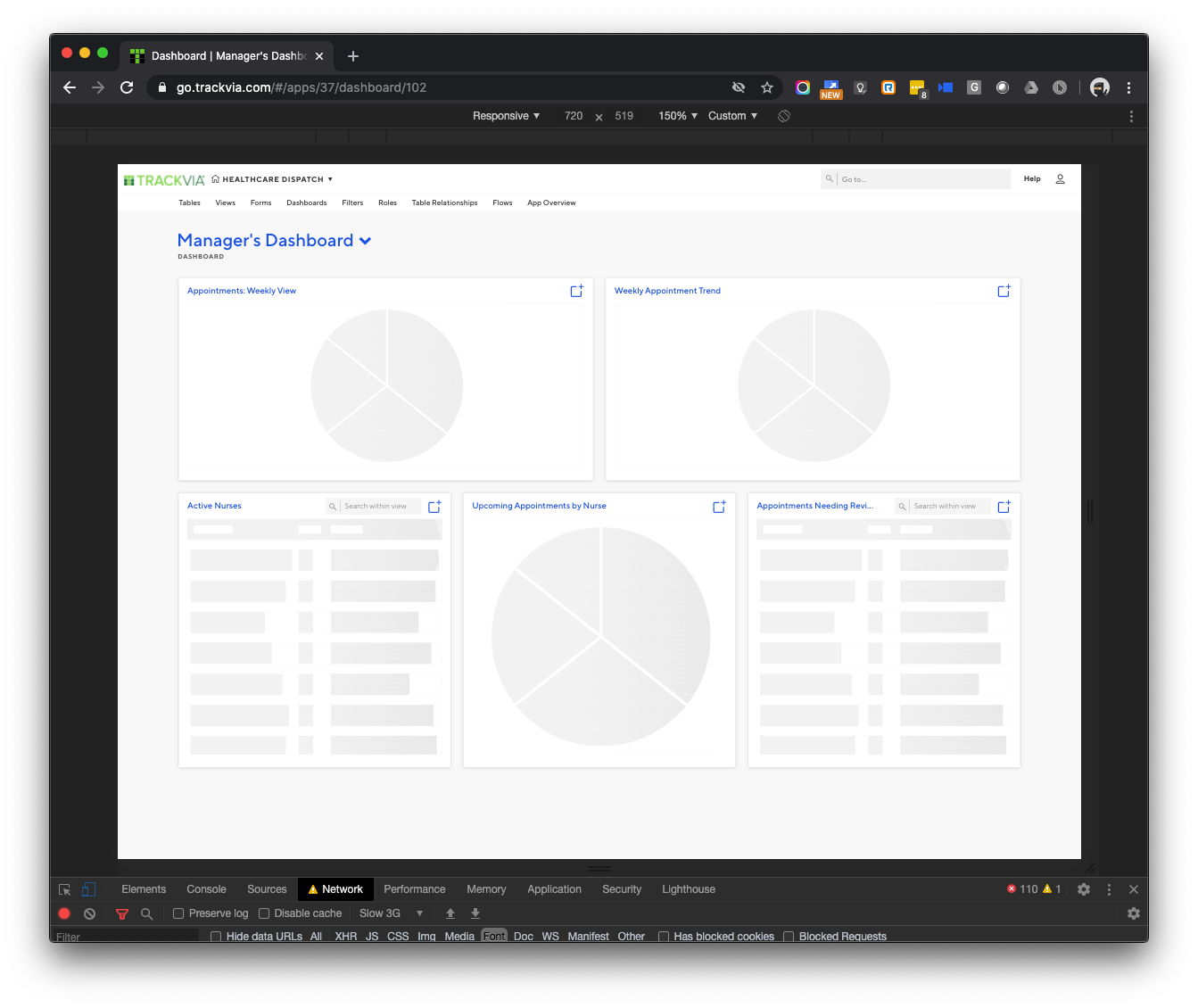 Accessibility
We thought a lot about how we can be more WAI-ARIA 1.0 compliant and have implemented a number of enhancements that make TrackVia more accessible to people who may rely on screen readers and people who cannot use a mouse.
Mobile Tablet Display Style
We don't want to give too much away here… but we're also launching a brand new tablet experience for our iOS & Android users! Stay tuned for additional release notes on exactly what that is.
We will tell you that Admin roles & Super Admins get the "Enhanced" version by default, while Limited User roles can be toggled between "Simple" and "Enhanced" via the Role builder.
We hope you love our newly updated TrackVia!