What's New
• Table Builder: Refreshed Experience

We've given the table builder a much needed refresh!
Table Preview
Now you can see how your added fields will look in a view.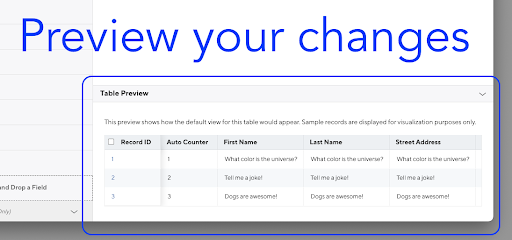 Drop Target
You can still drop your field in the list, but we've also added a visual cue for where to drop fields from the available fields list.

System Fields
Last but not least, we've included the system fields within the Table Builder experience so that you know they are a part of your table, and will be included in the default view.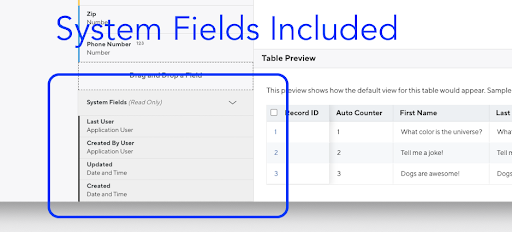 Version 23.13