Importing a spreadsheet is arguably the most useful tool within TrackVia! It allows you to take a plain, old Excel spreadsheet and turn it into a beautiful new App starting with your first table. If your app has already been created, you can read the How to Import Data article for more information.

First, let's discuss a few things to keep in mind while importing a spreadsheet.
Ensure that your spreadsheet is in either .xlsx (Excel 2007 or newer) or .csv format. Other file types such as .xls or .mdb will not import and must be converted before proceeding.
The spreadsheet must be a single, "flat" table. This means that there can be one, and only one, header row. You must remove any groups, totals, and/or subtotals.
The header row will become the field names of the new table. When importing to create an app, the header row will be the first row in your spreadsheet where each column contains data.
In a spreadsheet that has multiple worksheets, only the first (leftmost) worksheet is imported. To import multiple worksheets from one spreadsheet, successively 1) Move the desired worksheet to be leftmost, 2) Re-save the spreadsheet, 3) Import, and 4) repeat as needed.
Cell formatting (colors, borders, number format, date format, etc.) is ignored.
The number of columns that will be imported depends on several variables (such as size of content in each column) but will be generally limited to 125-300 columns.
Now that your spreadsheet is ready to be imported, let's take a look at the first way to accomplish this; importing it as a new app!


Step 1: From the App drop-down menu, click + New.

Step 2:
Select Start using an Excel Spreadsheet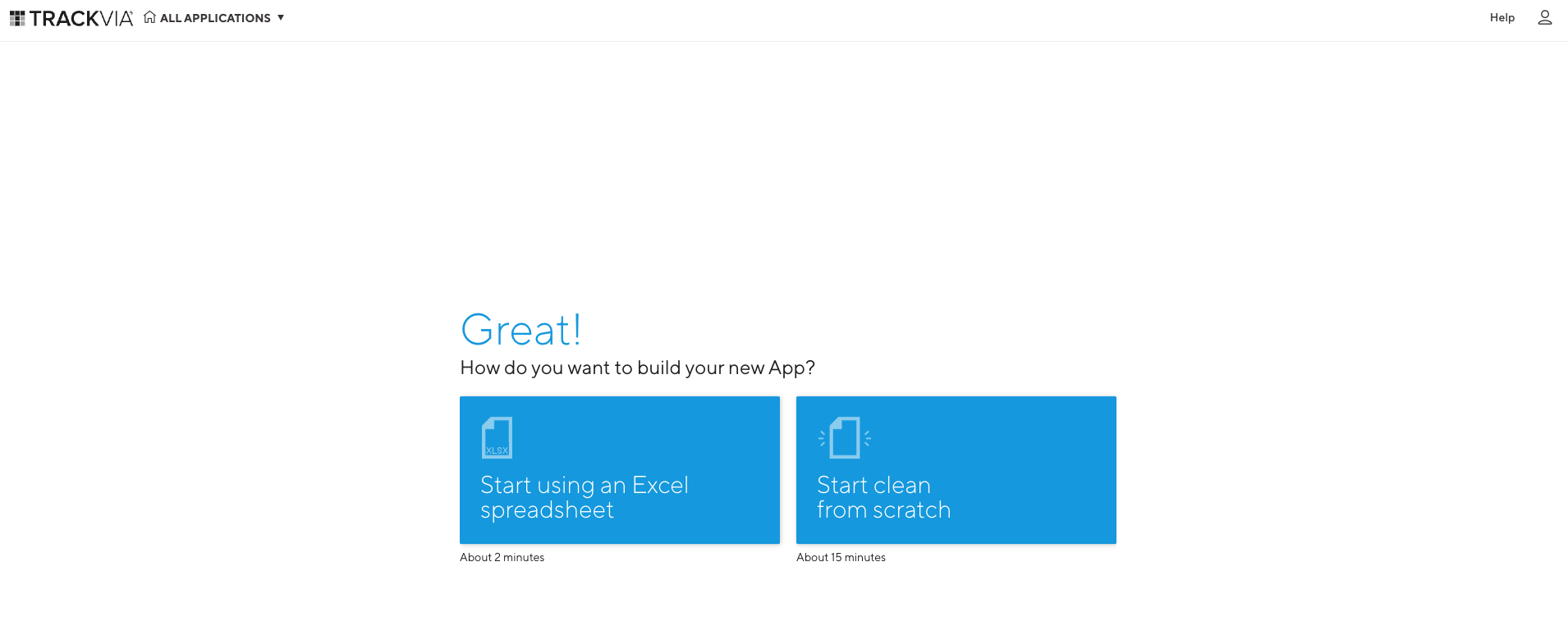 Step 3:
Give your new application a name.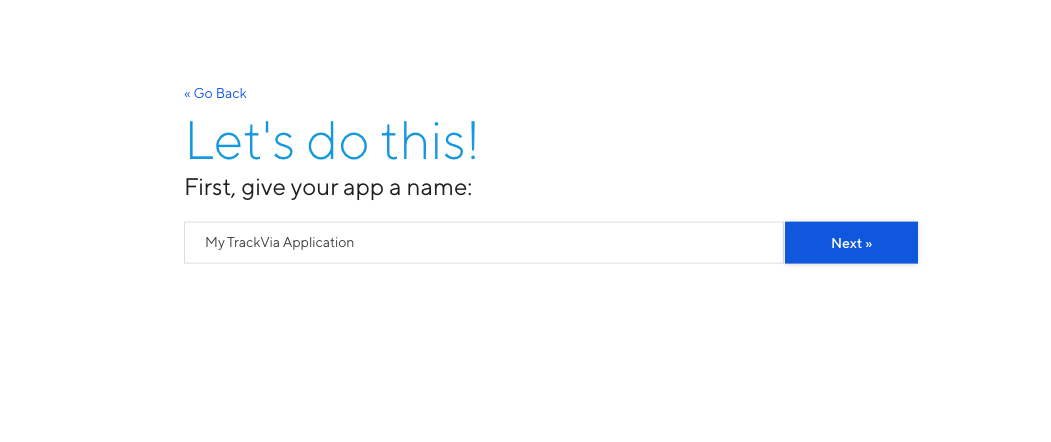 Step 4:
Upload your Excel/CSV file, or you can Copy/Paste the data directly in the box provided.

Once the spreadsheet is uploaded and validated, your app will be created with a table, a form, and a grid view. You will also receive an email from TrackVia <no-reply@trackvia.com> with details regarding your 'Import table results'.
Please read the
How to Import Data
article for a detailed overview regarding importing spreadsheets to an existing app.